Divorce Lawyer | Divorce For The Wealthy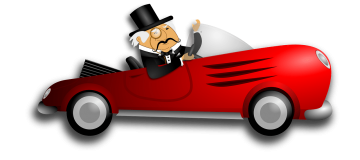 Divorce Lawyer | Divorce For The Wealthy Wealthy individuals have worked hard to amass their wealth and are rightly interested in taking steps to protect their interests. Business executives, investors, CEOs, and other individuals who have a substantial estate risk losing their property, their investments, their financial assets, and even money that they have saved for retirement during a divorce. The truth is that even in the best of circumstances, divorce can wreak havoc on the finances and emotions of everyone involved. Financially speaking, a divorce is one of the most stressful situations a person can go through. However, individuals who have a high net worth have more to lose and mor ...
Child Custody Attorney | Dealing With The Split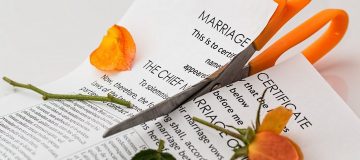 Child Custody Attorney | Dealing With The Split Issues surrounding child custody and child support can be the most difficult aspect of divorce for many people. No one wants to face the idea of spending less time with their children, but most experts agree that children benefit from having time with both parents. Other considerations can complicate this such as allegations of domestic violence, substance abuse or concerns about child abduction. Even in amicable splits, coming to an agreement about child custody can be hard. Parents should keep in mind that even though they are splitting up, they will still need to co-parent for years or even a decade or more. This might be easier if they st ...
Divorce Attorney | Spousal Support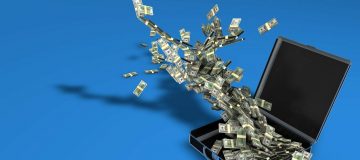 Divorce Attorney | Spousal Support When people are considering divorce, having to pay spousal support is one of the main causes of concern. Spousal support is supposed to provide for a spouse who was not working during the marriage, so it is intended to be a rehabilitative process that stops when the recipient spouse is once again self-supporting. The duration of alimony varies greatly on a case by case basis, but it is very rare for spousal support to last a lifetime. In general, spousal support is often awarded for a time period that is half the length of the marriage, if the marriage lasted less than 10 years. When the marriage is shorter than 10 years, there is a definite termin ...
Divorce Attorney | Common Questions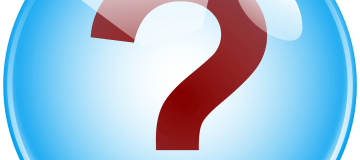 Divorce Attorney | Common Questions Filing for divorce is a painful and private thing. For this reason, many people feel tempted to file for divorce on their own either using information they found on the Internet or a document they've received from the court. And while in some rare situations a do-it-yourself divorce may work, in most cases, failure to use a divorce attorney leads to bad results. How Can a Lawyer's Advice Help Me? Divorce lawyers are able to provide their clients with expert advice that the client can then use to make sure they get everything they deserve during and after the divorce process. The state does not necessarily support the idea of splitting assets down the mi ...
Divorce Lawyer | How Can We Help?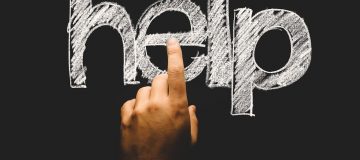 Divorce Lawyer | How Can We Help? Divorce Lawyer | Planning for a divorce is a process that not many people want to face. However, it is best to conduct the planning with a divorce lawyer than it is to try to conduct it without such a person. A divorce attorney can work as a mediator between two parties, or the attorney can work as a protector of one party or the other. The following are some of the areas in which the divorce lawyer can assist: Custody Decisions One of the main reasons that a divorcing person should contact a divorce attorney is custody. The courtroom can be extremely rough for a person who does not have an attorney. An attorney is necessary when children are involved beca ...
5 Reasons Why A Family Lawyer in Tampa FL Is The Best Advocate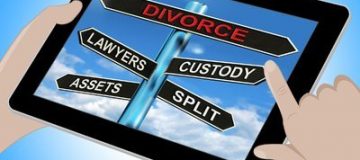 Family lawyers in Tampa FL are the law practitioners who fight hard for you in cases such as divorce, child custody, child support, child visitation & spousal support. To help you understand better, below are some reasons why you need Family lawyers in Tampa FL on your side. Family Lawyer in Tampa FL Benefits This is the most obvious reason for having a family lawyer in Tampa FL; they have better understanding of the family law and the loopholes that can make a real difference in your case. An experienced family lawyer in Tampa, FL makes his or her living by convincing your to-be-ex spouse that you deserve all of your demands. There is a high possibility that without legal advice from an ...
5 Reasons You Need A Tampa Divorce Lawyer
If you want a divorce, you may be tempted to file for it using some court provided document or info. from a book or a website. Well, there is nothing wrong with the DIY approach, but your best bet is to let a Tampa divorce lawyer handle all your divorce. Here are a few reasons why you should consider hiring a pro for your divorce proceeding: Expert Opinion of a Tampa Divorce Lawyer An experienced Tampa divorce lawyer helps you to make sure that your spouse receives everything they deserve. The state laws do not support an even split of assets depending on the situation. In some cases, the spouse can be entitled to retirement or other income that the other half will or may receive in future. ...