Auto Accident Attorneys in Tampa FL
Every year, more and more people are killed in auto accidents. Auto accidents are the most frequent type of personal injury claim. If you were injured in a motor vehicle accident as a result of someone else's wrongdoing, you could be entitled to compensation. In Law We Trust Divorce and Family Lawyers, the auto accident attorneys in Tampa, will make sure you get the justice and compensation you deserve, whether you were the driver, passenger, or even a pedestrian. It does not matter if you think your case is insignificant or small; contact us to help determine if you have a legal case against another for your pain and suffering.
Important First Steps Following an Automobile Accident
First, call 911.

Do not talk to the other driver about the accident.

Do not accept an offer to resolve the issue out of court.

Get the other driver's contact and insurance information.

Be sure to get a police report.

If possible, photograph anything that may be relevant to the situation.

Finally, call John DeGirolamo at In Law We Trust Divorce and Family Lawyers to speak with an auto accident attorney.
Most importantly, if you are injured, even if you do not think it is serious, do not delay getting medical treatment. Sometimes people will put off going to the doctor, but this could actually cause you to become ineligible to file an auto accident personal injury claim later on.
The Most Common Car Accident Injuries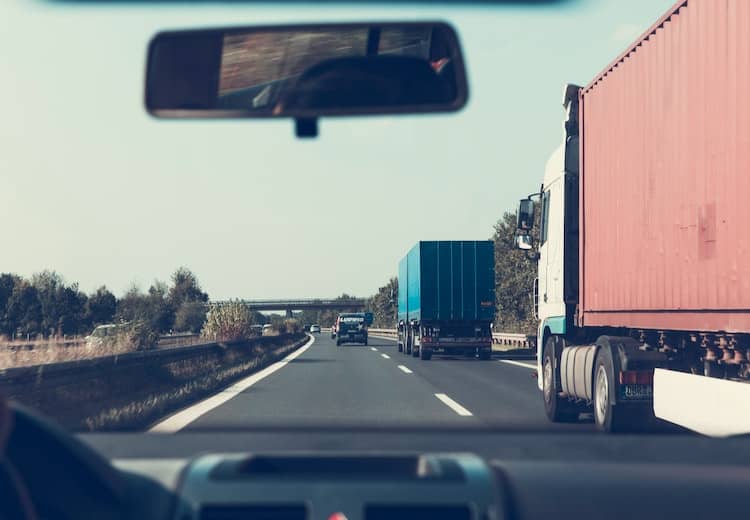 At the time of an auto accident, no matter how seemingly minor the event may be, your adrenaline immediately kicks in. That adrenaline running through your system may prevent you from feeling the full extent of your injuries. Even if you think you are fine, over hours or possibly days, you may begin to experience pain in various parts of your body especially in your neck and back. The most common types of injuries sustained in an auto accident include:
Whiplash: This usually occurs in your lower back and neck and is caused by the violent back and forth motion, similar to a "whipping" motion that your body goes through in a car crash. Vertebrae bang into each other, muscles tear, and the ligaments of the spine stretch.

Broken Bones, Sprains, and Tears: These injuries can occur to any body part including the arms, legs, ribs, neck, shoulders, back, feet and hands.

Herniated Discs: The trauma from a car accident can cause the discs in your spine, which are between each of your vertebrae, to rupture and/or herniate. The disc can then come in contact with the nerves that run through the spine causing pain and/or numbness to spread down through the arms or legs.

Traumatic Brain Injuries: This type of injury can be caused by whiplash or by direct impact as the brain slams into the skull, or the skull bangs into a hard surface and can cause swelling and even hemorrhaging. There are many long-term effects of brain injuries including sensory loss, memory loss, changes in personality, and problems with anger management.
Why Time is of the Essence!
We can't stress enough that if you have been in a car accident in Tampa, and you are experiencing pain, no matter how slight, get medical attention right away. It is best to get to a health care provider on the day of the accident to get checked out and receive the health care you need. If you do have an injury claim, it is important to have it documented close to the time of the accident. If you don't do it in a timely manner, an insurance company may later claim that your injury did not occur in the car accident, and possibly take the position that something happened to you at a later date. However, if you are in pain from an injury from a recent auto accident, and you have not yet been to the doctor, it is not too late. Go to a hospital emergency room, a walk-in clinic, or a doctor immediately to document your injuries. Our attorneys may still be able to use that documentation to produce evidence as to the cause of your injuries. Remember that over time, it is harder to acquire evidence and memories of the details of the actual event do fade. The attorneys of In Law We Trust Divorce and Family Lawyers have the expertise to preserve evidence, get in touch with witnesses, and properly document damages and injuries.
How is Compensation Determined?
Florida law allows a person injured in a car accident to hold the person that caused the auto accident responsible for the damages. As Tampa auto accident lawyers we will seek to recover compensation for you for the following:
Medical Expenses: Reasonable cost of all current and future medical care including, hospitalization, doctors, chiropractors, physical therapy, and surgery.

Lost Wages: If you lose time from work or have to take a job that pays you less due to your injuries, you are entitled to recover this expense now and into the future.

Pain and Suffering: Compensation can be awarded for physical pain, mental anguish, disfigurement, and the loss of enjoyment of life.

Wrongful Death: Spouses and children are entitled to seek compensation for funeral expenses and their pain and suffering when the accident causes the death of a loved one.
Call 813-415-3510 Today For a Free Consultation
We always put your interests first. If it makes sense to file a lawsuit on your behalf, we will do so and will fight for the full value of your case! We will do everything possible to settle your case as soon as possible unless it is your best interest to hold out for greater compensation, and we will even take your case to trial if necessary. You deserve justice!