A Tampa Child Custody Lawyer That Protects Father's Rights
Going through a divorce can be a difficult and challenging experience for anyone, but children often suffer the most. At an already stressful time, the last thing any parent wants is for their child to be burdened by custody battles, financial worries, or even become a pawn in a bitter adult's emotional games. As a caring father, it is only natural you want to protect your child from the worst.
This is not always simple, particularly as men seeking a divorce in Florida often find the custody system is biased in the favor of the mother. Having an experienced family attorney in your corner is a vital step toward reaching a fair outcome. As the premier custody attorneys for dads in Tampa, FL, In Law We Trust Divorce and Family Lawyers should be your very first call.
From 2014 to 2017, the law firm of In Law We Trust Divorce and Family Lawyers, was selected by the National Trial Lawyers of America as one of the Top 40 under 40 in Florida; an invitation-only professional organization composed of the top trial lawyers under the age of 40 from each state or region. Our firm is renowned for our experience in family law and for our successes in helping men with their pursuit of child custody. Getting through your divorce with a fair and healthy relationship with your kids is your priority, and every step of the way, our family law experts will be there to guide you.
Your Child's Rights Come First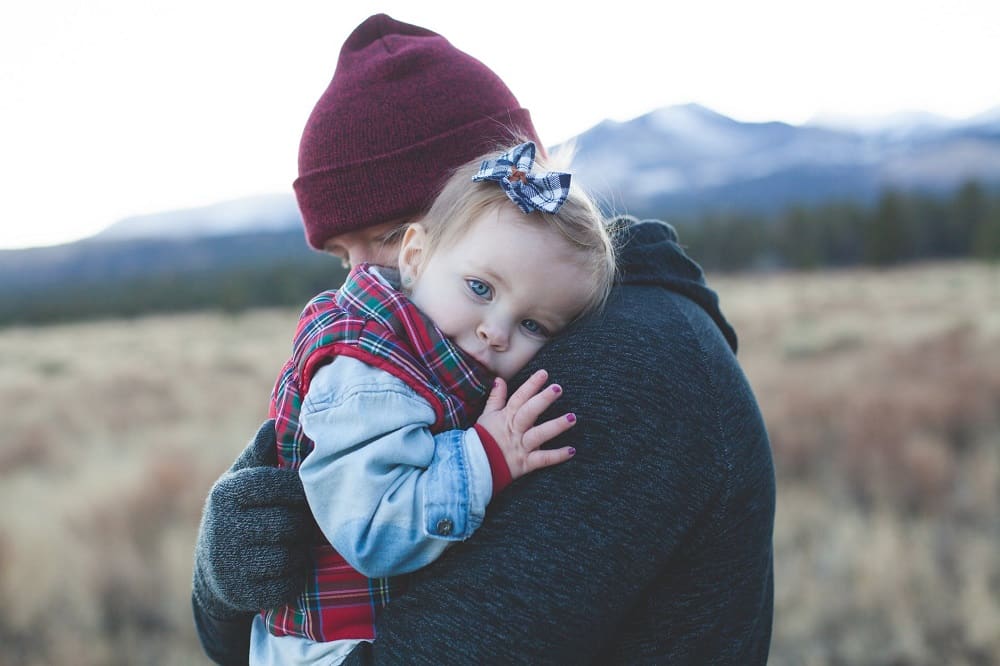 Any loving dad is a fierce defender of his children's rights, and In Law We Trust Divorce and Family Lawyers attorneys place the Children's Bill of Rights as a top priority. When a father is seeking a divorce in Tampa, we make certain that the bill features heavily in discussions both before and during the proceedings. It's always worth reviewing the bill in order to make certain that it is clear that you are demonstrating your commitment to your children's welfare throughout this challenging time.
The idea of the bill can be overwhelming, but don't worry — the right family lawyer will always make sure that you have a thorough, practical understanding. It includes a lot of aspects you'd expect, but in essence it is about respecting your child as a young person going through a difficult adjustment. Among other aspects, our attorneys are always sure to discuss:
The importance of providing children with the support they need at this difficult time.

A child's ability to maintain their relationship with both parents without playing sides.

The importance of keeping them safe from negative opinions about either parent.

How to provide a stable routine for them at a time that is often turbulent.
You have always been a champion of your children's well-being, and when you work with an In Law We Trust Divorce and Family Lawyers attorney, you'll gain a close understanding of the Children's Bill of Rights that will benefit both your child and your case.
About Child Custody in Tampa FL
One of the most stressful and divisive aspects of any divorce is child custody; for the parents and the children. The goal is to put children in the home environment that will provide them with the highest chance of succeeding in life, while giving both parents the opportunity to be involved, provide care, and visit. But this definition is open to interpretation, and we find that many fathers seeking child custody in Tampa experience a degree of negative bias.
The sad fact is, parents are often unfairly denied the right to see their children on a regular basis, and the court will sometimes place children in homes that are not beneficial to their wellbeing. The attorneys at In Law We Trust Divorce and Family Lawyers are dedicated to working closely with divorcing fathers, and understand the unique challenges that each family faces from the outset of divorce proceedings.
It is vital that you obtain the right expertise in order to develop an honest, effective strategy that provides the best chance for your children to receive the parenting they deserve. Even in circumstances where fathers do not receive primary custody, we will ensure the time you receive with your children is appropriate for maintaining your close bond.
Getting Fair Treatment for the Children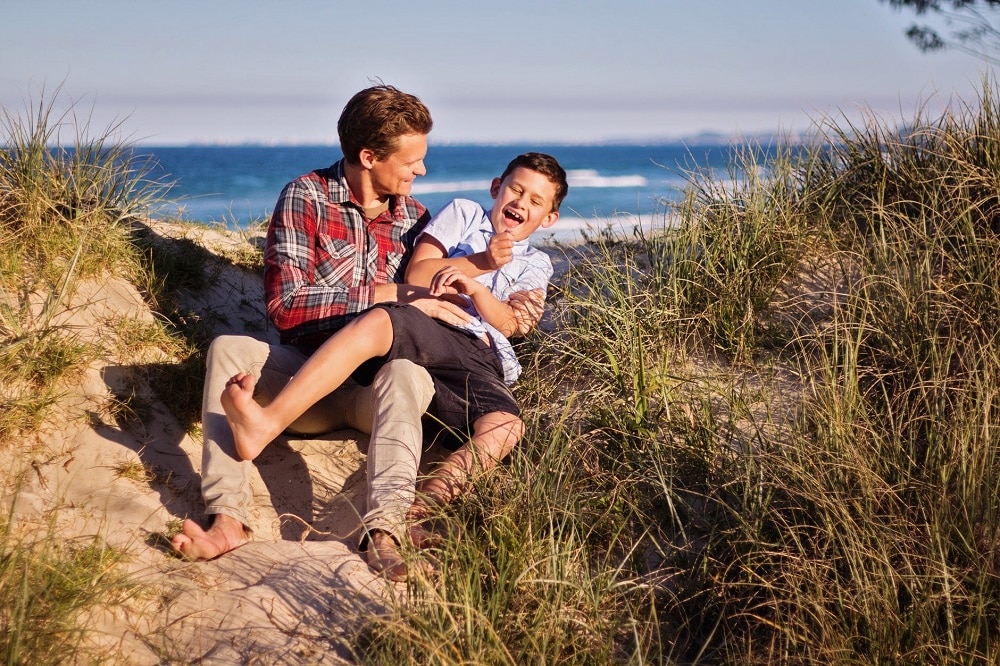 Any caring parent wants to provide their children with the tools that they need to be happy and healthy, but this is not always simple during the complexity of child custody cases. It can be easy through the stress of legal issues to focus on whether we're receiving fair treatment, rather than what is right for our kids. We're all human, but it is important to approach custody in a way that places the child's interests front and center. This is why, in divorces that involve children, the courts are very sensitive to how the final decision will impact a child's life.
It's important for you to understand how the decisions are made. Not just in order to correctly frame your case for the most desirable outcome, but also to adequately prepare yourself to meet your children's needs. The common factors that the court considers are:
The mental and physical health of parents

The child's wishes if they are of a certain age

Religious considerations

Stability of environment

Evidence of abuse

Evidence of illegal activity

The ability for the child to adjust
When you understand that the courts are considering your children's best interest, you start to see that your attorney does not simply represent you, they also represent your children. By hiring the right family lawyer, parents can provide their kids with fair treatment at every turn. In Law We Trust Divorce and Family Lawyers understands the push-pull involved in child custody, and will provide guidance for the best outcome for you and your children.
Fair Child Support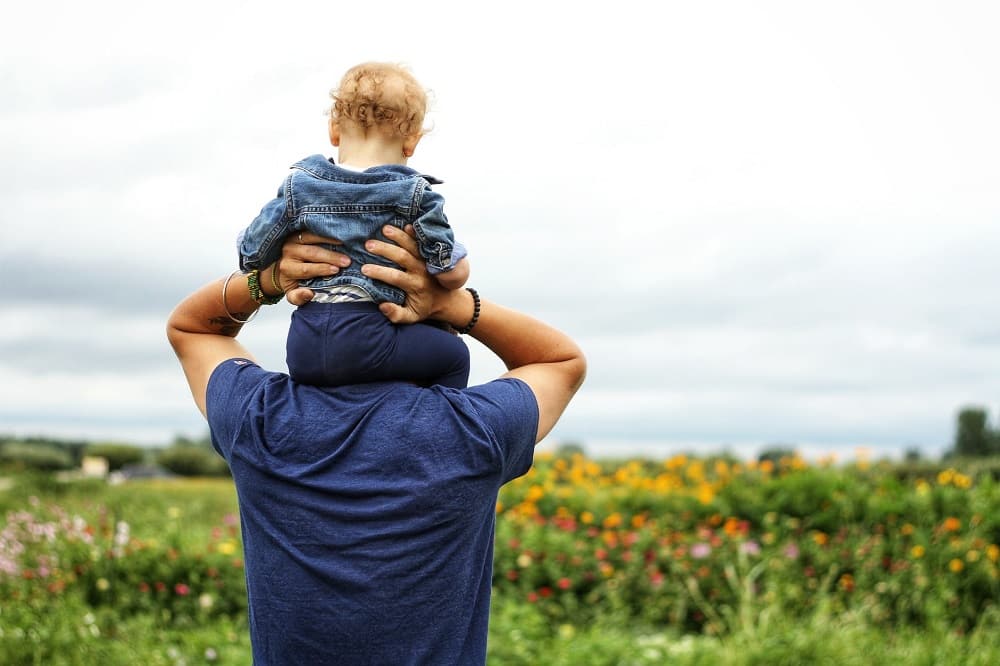 Any great father does everything he can to provide for his children, financially and emotionally. When a couple gets a divorce, the parent who does not get full custody will need to make payments to help support the children, as is only right. The parent who has custody should only use this money to pay for food, clothes, and other items that are essential to the health and well-being of the children. You'll likely already have some concerns regarding whether, as a man divorcing in Florida, the child support arrangements will be fair. The truth is, there is often certainly a bias in favor of mothers, but the right divorce attorney can help make sure the appropriate outcome is reached.
In Law We Trust Divorce and Family Lawyers has spent the past 8 years digging deep into the Florida Child Support Guidelines, understanding the principles involved, and working with parents and judges in courtrooms across the state to make certain they are applied fairly. Our work specializing in child custody for men in Tampa means that you have the ability to ensure your children are supported appropriately following your divorce.
Factors that Impact Payment Amounts
The first step in ensuring fair treatment in child support payments is ensuring that it is calculated correctly. Like us, you believe that both parents have an equal role to play in children's lives, and an equal responsibility toward their child's well-being. However it's worth bearing in mind that child support payment calculation can be complex. While each parent's income will play a role in the amount of money that they will be obligated to pay for support, other factors will also make a difference. This can include:
The ongoing cost of caring for a child with medical issues of sustained injuries.

The amount of overnights each parent spends with the children.

Provision of medical and dental insurance.

The tax obligations of each parent.
We find that fathers divorcing in Tampa, FL often have concerns about extenuating situations that can often occur in life, such as career challenges, or a decrease in salary, that could make it all but impossible to meet the stipulated payments each month. This is a perfectly understandable concern, and one that shows how seriously you take your responsibilities as a parent. Likewise, In Law We Trust P.A. child custody lawyers adopt a responsibility for bringing the potential for these issues to the court's attention, so that the father is best able to receive fair treatment. Together we'll prepare you in what to expect from child support arrangements, and work to best present your position to the court.
Seeking Overdue Payments
Sadly, not all parents live up to their responsibility for paying support each month, and that can make life much more difficult for children and their guardians. Recovering the missing payments is not always as easy as it sounds, and the parties involved are usually left without answers or resolutions. However, as a Tampa father who always has his children's best interests at heart, you're serious about collecting overdue payments; the right divorce and family lawyer will enable you to explore your options. This includes:
Bringing the issue to the attention of the courts.

Having Court Orders enforced.

Beginning to again receive the funds that your children need and deserve.
Accountability is an important aspect of any relationship following a divorce. It is in the best interest of your children to make certain both parents provide for their continued wellbeing. Unfortunately the system isn't always easy to navigate, making expert family law guidance essential to swift and effective success. With the support of In Law We Trust Divorce and Family Lawyers attorneys, parents can hold each other accountable for just retributions and in doing so, will improve the quality of life for the children involved.
Tampa Child Custody for Men
We understand that family is the most important thing in your life and when things begin to fall apart, you may wonder how you can react in a way that is right for both you and your children. Although going through a divorce can cause stress for everyone involved, having a competent, experienced, and proactive lawyer on hand will help. Call us to begin the representation of you and your family. We will promptly review the details of the case and provide you with the dependable court representation that you deserve. In Law We Trust Divorce and Family Lawyers is a firm of compassion and expertise in Tampa child custody for fathers. We are dedicated to ensuring you achieve your child custody goals.
Call 813-415-3510 Today For a Free Consultation
Tampa's Family Lawyer For Men