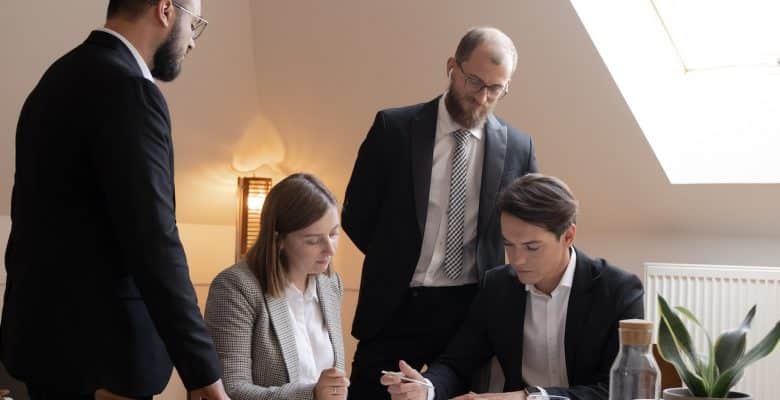 Not all divorces take the same shape. While there are some common aspects and essential legal documents, each divorcing couple has a unique set of needs, preferences, and challenges. Therefore, it can be worth looking at ways to tailor the process to suit the circumstances. One of the areas that some men going through divorce in Florida consider removing is the discovery process.
Discovery is a common aspect of most divorces. The respective attorneys look into information and evidence related to the shared and individual assets, alongside elements that are relevant to custody arrangements. This then forms the basis for decisions related to the division of assets, custody sharing, and child support. However, in some instances, it may seem appropriate, practical, and cost-effective to forgo this aspect of the divorce.
We're going to look at how to avoid discovery in a divorce. What are the reasons you might consider doing so and what steps should you take along the way?
Establish the Reasons to Avoid Discovery
In most instances, the intention of discovery is for all parties involved to gain a full and accurate understanding of the assets being divided as part of the dissolution of the marriage or the circumstances that may impact custody arrangements. Certainly, the high standard of clarity this information provides tends to be advantageous for everybody involved.
However, if you're considering avoiding the discovery process entirely, it's important to be clear and honest with yourself about your reasons for doing so. This can help direct your efforts in the most appropriate manner and enable your attorney to provide you with the most relevant advice on the matter.
Some of the common reasons for avoiding discovery can include:
Retention of Assets
In many cases, the reasons people are interested in avoiding discovery is to retain control of some of their assets. This might be from the perspective that you and your former spouse are in similar financial situations and you are both in agreement that you should retain your respective resources without treating them as marital assets to be divided. It may be the case that you want to be in control of your savings and retirement accounts, without your ex becoming a joint recipient. Some men want to avoid discovery to conceal assets that they don't want their spouse to know about. Though, it's important to note that in situations without discovery, both parties are able to conceal potentially valuable assets.
Reducing Costs
Another common reason for men going through divorce in Florida to consider avoiding discovery is to reduce the costs involved. The need for attorneys to interview parties, review documentation, and undertake further research can certainly result in more accumulated fees, particularly in complex cases. However, it's important to recognize that these steps and the costs involved are designed to protect you from being unfairly treated or suffer losses as a result of unethical behavior by a spouse.
Less Formal Divorce and Custody Arrangements
The idea of going through a complex divorce or custody case can be stressful. If the split is amicable and both parties trust one another, it may be the case that the reason for avoiding discovery is that neither of you feel it's necessary to include it in order to achieve a swift and mutually satisfactory arrangement. Indeed, with regard to custody, you may both be in favor of a more collaborative and informal co-parenting situation. That said, this approach can tend to mean that you, your assets, and your children have fewer legal protections than may have been afforded as a result of discovery.
Discuss the Matter with Your Attorney
Even if both you and your spouse are in agreement that the discovery process may not be necessary, it's important to seek legal advice. An attorney with experience representing men through divorce in Florida will have insights into the advantages, disadvantages, and challenges resulting from a divorce without discovery.
Firstly, they'll help you to better understand the process from a practical perspective. Divorce can be an emotional time and it's tempting to take quick and easy routes out of it. However, a skilled attorney will be able to provide you with context on how the assessment of your assets and your relationships with your children can be influential in the years beyond your divorce.
Your attorney can also help you to assess the reasons you may be keen to avoid discovery and how you can address these while maintaining the protections discovery provides. If you're protecting certain assets, a skilled attorney can help guide you through options such as negotiation with your spouse for shares of alternative assets. If your spouse is the party that has suggested no discovery, your attorney may be able to enlighten you as to their genuine reasons for this and how they might take advantage of the situation. Even if your concerns are cost-related, they may have some suggestions for reducing these or making manageable payment plans.
If you decide that you still want to proceed without discovery, your attorney can also be invaluable in providing your guidance on your further discussions with your spouse. They'll highlight areas you need to focus on in arrangements and suggest tactics for mitigating potential issues in future.
Collaborate Directly with Your Spouse
In most instances, the only way to avoid discovery in a divorce is to reach a mutual agreement with your spouse. Effective completion often relies on a strong sense of shared trust and a common commitment to act in ways that are fair for each other and to any children involved.
While a divorce without discovery can be seen as a less formal practice, it's still important not to treat the process casually. You will each likely have valuable assets and the details of custody and child support are very serious. Agree with each other to sit down together for at least a couple of hours and discuss the specifics related to your finances and material assets. The agreements related to your children are likely to include time division, financial support, processes for making changes, and arrangements for emergencies.
If this collaboration or negotiation process hits hurdles, you may need to take a different approach. Your attorney can often recommend an independent mediator to help keep your discussions moving if you're determined to still avoid discovery. You may even be more comfortable having your attorney present for this session.
Whatever approach you take, you and your ex will need to work together in coming to agreements, then detail these on paper. At the end of the session, you should both come away with an identical interpretation of your arrangements. You can then provide these to your respective attorneys to build into the paperwork pertaining to the terms of dissolution of your marriage.
Call The Family Law Attorneys Men Trust (813) 415-3510
In Law We Trust Divorce and Family Lawyers is a premier firm of divorce attorneys with experience representing men in a range of family law proceedings. Divorce and custody cases can be complex and if you're planning to proceed without discovery, our team can help you to navigate the process. Our skills and knowledge are invaluable tools to our clients in addressing the challenges divorces in Florida and reaching a fair outcome. Call us today and get the proper representation men need and deserve.
HAVE QUESTIONS? LET'S TALK TODAY!
CALL NOW! (813) 415-3510