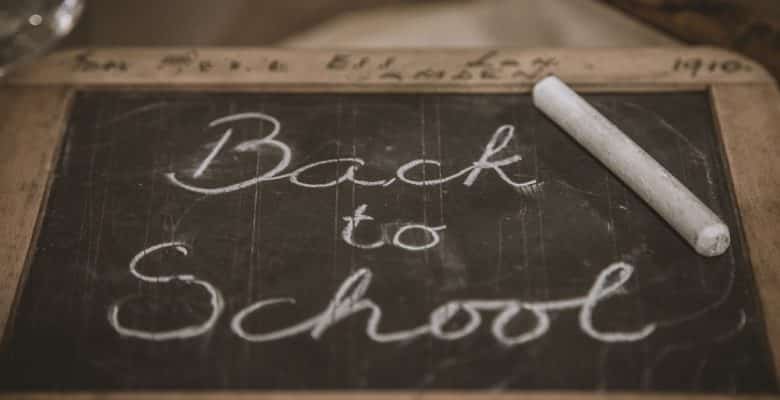 The Importance of a Stable Living Schedule for Kids
It's "Back to School" for our children and while this time of year presents a transition for everyone, it also presents shifts in parenting responsibilities, especially for parents who live in different household and have time-sharing responsibilities for their children. Whether the children are young and starting school for the first time, or older and resuming their school life, there are new schedules, new teachers, and new opportunities for extracurricular activities, sports participation, and a variety of other activities that will need to be addressed. If you are a Dad living apart from your child or their mother, keep in mind how important a stable living schedule is for everyone involved. As always, remember the "Best Interests of the Child" principle should always remain at the forefront of your decision-making and your actions.
Tips for Parenting School Age Children
Class schedules, parent-teacher conferences, homework assignments, school events, and new activities will become priorities to add into your shared parental responsibilities, all while your own work and personal demands will still need to be met. While this time of year may be taxing and it may seem that there aren't enough hours in the day, with creativity, flexibility and cooperation between you and your child's mother, it can work! Here are some tips to help you ease into the fall season:
Minor scheduling conflicts should be negotiated with your ex without upsetting the child, without involving the courts, and without causing major disruptions to established patterns.

Keep an open line of communication with your ex about all education-related decisions, progress reports, evaluations, notifications from the school, and report cards.

Always keep consistent house rules especially when it comes to school, attendance, homework, and obligations.

If your child has changed schools make an effort for them to still see their old friends if they wish.

Consider using a co-parenting app that can help keep track of your child's schedule, appointments, project deadlines, etc.

Be sure all of the contact information for both you and your ex is included on the school's address and notification list.

If possible, both parents should be involved in the first day of school, parent-teacher conferences, and school events. Commit to be civil with your ex and to not discussing any conflicts during those times. Share pictures of special days or events with the other parent if they are not able to attend.

Be open to a time-sharing schedule that enables a parent to pick up or drop off a child at school, based upon their work schedules and proximity. Safety, convenience, and quality time that happens to work well around everyone's schedule and in everyone's best interest is a definite positive!

Discuss any concerns with your ex if you feel your child seems to be struggling with school or is unhappy, sad, or withdrawn. Don't be afraid to seek educational or professional help if needed.

While many families have established holiday arrangements in advance with their parenting plan, start talking about the holiday schedule. Extenuating circumstances can pop up for Halloween, Thanksgiving, Christmas, or school breaks, and it is better to be prepared to head off any conflicts well in advance.

Stay on top of issues that may affect child support. If there are any changes in a situation such as failure to pay support, job loss, or a substantial increase in salary, or if it appears there may be a reason for possible support modifications, contact your attorney right away.

Let school be a place for your children to learn, have fun, achieve, excel, and not worry about issues between their parents. Work with your ex by keeping open communication and civility to ensure that happens.
Experienced in the Rights of Fathers
The attorneys of In Law We Trust Divorce and Family Lawyers are well-versed in the challenges facing fathers in divorce. Contact us for sensible, realistic suggestions and strategies for your divorce and to help you and your children feel more secure as we head back to school!
Call The Family Law Experts Men Trust (813) 415-3510
In Law We Trust Divorce and Family Lawyers is a premier firm of divorce lawyers representing men in family law proceedings. We are uniquely positioned to assist our clients with the challenges men face in Florida's court system. Call us today and get the proper representation men need and deserve.
Tampa's Family Lawyer For Men