Contempt of Court for Ex Not Refinancing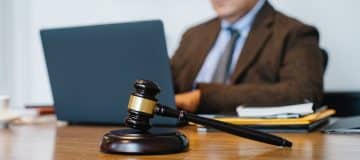 The divorce process can be complex and stressful for everyone involved. This can be true even when you and your ex part on relatively good terms. This is why it is so important to work with an experienced divorce lawyer for men to achieve a fair final agreement. It's vital for everyone involved to walk away from the situation with the correct division of assets and debts, alongside clear expectations for responsibilities moving forward. Nevertheless, this isn't always the end of the story. Even when a fair and equitable agreement is in place, your ex may not hold up their end of the contract. One of the most common forms this can take is the failure to refinance a joint house loan. This i ...
First Right of Refusal Custody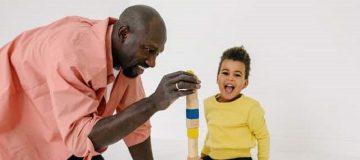 Arranging the custody of your children can be one of the most emotionally taxing and stressful aspects of your divorce. Even when you and your ex part on relatively amicable terms, there can be various aspects that help to ensure you and your children benefit from a fair division of custody. This includes putting together a parenting plan that meets the needs of everyone involved. However, part of building an effective parenting plan includes consideration for unforeseen events. Agreeing upon effective first right of refusal custody arrangements comes into play here. One one level, this is a tool to make sure each party and your children can maximize your time with one another. It also ma ...
Car Repossession During Divorce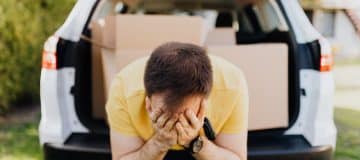 There are various difficulties involved with the divorce process. Among the most frustrating is how you and your spouse handle your property. It's likely you've gained some significant assets during your time together and in Florida, all marital property is split equally. However, it is arranging this settlement that most couples focus on, and it can be easy to overlook elements that could complicate matters further. One of these is the prospect of either you or your spouse failing to make car repayments. If you or your spouse drop the ball during or after the settlement has been finalized, your car could be scheduled for repossession by your lender. This has knock-on consequences in a va ...
Can My Wife Kick Me Out of the House?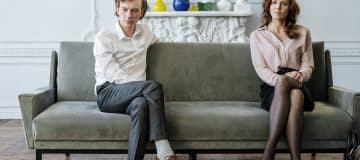 The divorce process can be uncomfortable even in the best circumstances. The life you and your spouse lived together for perhaps years has come to an end and aspects of it will be unraveling. Chief amongst these is your equal sharing of the family home. Like many men going through a divorce, you're likely to find yourself asking, "can my wife kick me out of the house?" This is an important question. The way our society functions often leans in favor of women during the divorce. Between the historical decisions of the courts and social expectations, men often feel as though they have a duty to be the ones to leave the home. Yet, the truth of the matter is, the property is as much your home ...
Proving Cohabitation to Stop Alimony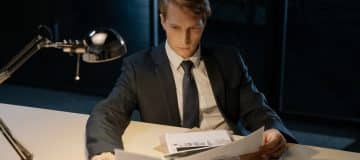 Coming to the end of the divorce process usually means you're free to move on with your life. However, as a man going through a divorce in Florida, there may be a lingering aspect of your marriage that is still causing a certain amount of frustration: alimony payments. While this is considered to be part of a fair division of assets, you certainly don't expect it to be a permanent arrangement. In most cases, the courts will place an end date on your payments. But these can stop sooner if your ex is in a cohabiting relationship. After all, it's not fair for you to keep giving a portion of your income if your former spouse is gaining financial support from a new partner. If your ex is ho ...
Parenting During the "Back to School" Phase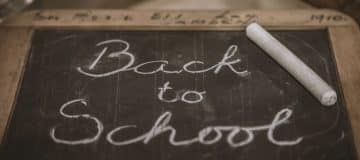 The Importance of a Stable Living Schedule for Kids It's "Back to School" for our children and while this time of year presents a transition for everyone, it also presents shifts in parenting responsibilities, especially for parents who live in different household and have time-sharing responsibilities for their children. Whether the children are young and starting school for the first time, or older and resuming their school life, there are new schedules, new teachers, and new opportunities for extracurricular activities, sports participation, and a variety of other activities that will need to be addressed. If you are a Dad living apart from your child or their mother, keep in mind how i ...
What Does "Equitable Distribution" Mean in a Florida Divorce?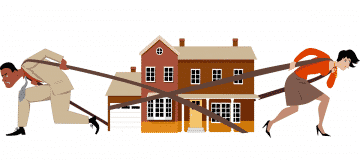 What Does "Equitable Distribution" Mean? If you are beginning the divorce process in the state of Florida, you certainly have questions about how the division of assets and liabilities from your marriage will be handled. Florida operates under the laws of "equitable distribution" as the way that spouses divide their property and debts in a divorce. Equitable distribution means "fair" division, but does not necessarily mean "equal" division. While it may be possible for the parties involved in the divorce to come to a mutually-acceptable agreement about how assets and liabilities will be divided, in many cases, when an agreement can't be reached, a judge will step in. Unfortunately, this of ...