Divorce Lawyer | Splitting Assets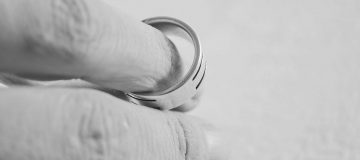 Divorce Lawyer | Splitting Assets Divorce Lawyer | The decision to end a divorce is emotional. When a couple finally chooses to say goodbye, the last thing they are thinking about is who will get the couch, coffee maker, or any other assets they have accumulated while married. While household trinkets may hold sentimental value, there are other assets such as bank accounts, investments and real estate that you need to address to finalize an equitable divorce settlement. Divorce laws vary from state to state, and a qualified divorce lawyer is your best defense to ensure a fair distribution of your marital assets. Some states, including Florida, are considered "community property state ...
Divorce Attorney | Splitting Debt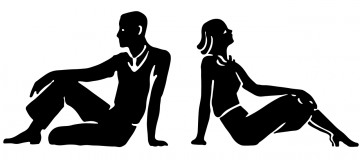 Divorce Attorney | Splitting Debt Divorce Attorney | During your divorce, your Divorce attorney will help you and your former spouse divide responsibility for marital debt as well as marital assets. However, the agreements with your debt holders remain unchanged regardless of whom the family court orders to pay the debt. Unless your attorney helps you renegotiate the terms of those agreements, you could still be liable for payment of debts that the court orders your former spouse to pay. If your ex fails to pay back a loan, then the creditor might pursue recovery from you if your name is on the loan document. Further, in a community property state, you can be responsible for your spou ...
Child Custody Attorney | Tips For Dads During A Divorce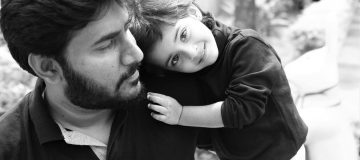 Child Custody Attorney | Tips For Dads During A Divorce In the past, it was automatically assumed that the mother was a better provider for the children when a couple divorced. This was decades ago when a majority of mothers stayed home to raise the children. Times have changed. Mothers often work away from the home and fathers have become increasingly more involved in the lives of their children. Automatic custody to the mother is no longer acceptable. What Dads Need To Know This is the new millennium. You do not have to hold on to the old fashion way of thinking and automatically agree to your ex-wife having complete custody of your children. If you feel that you would be a better provid ...
Divorce Attorney | How Long Will This Take?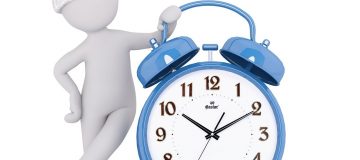 Divorce Attorney | Long Will My Divorce Take? Divorce Attorney | Your divorce is a painful process. As your divorce attorney, our job is to make sure that both party's cases are clearly understood and you feel at peace about the whole process of divorce. The time that a divorce will take depends on the information and cause for your separation. If you are divorcing your spouse because of adultery or other forms of marital unfaithfulness, such as pornography, we will have to understand the underlying relational circumstances (what prompted the cheating, etc...) We will discuss the matter with your spouse's attorney, and gather factual evidence to build our case. If you are female, our goal i ...
Divorce Lawyer | Do You Have To Go To Court?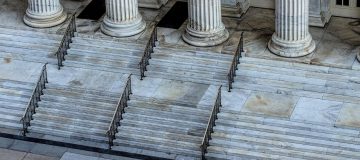 Divorce Lawyer | Do We Have To Go To Court For A Divorce? One of the first things that you will inquire about with your divorce lawyer when you are getting divorced is if you will have to go to court. A divorce is a difficult time in your life, and the thought of going to court over this matter can be unsettling. The good news is, you may be able to avoid court throughout the process. Negotiations And Arbitration In most divorce cases, the divorce lawyer representing each side of the case can negotiate the terms of the divorce which can avoid having to battle out the divorce in court. These negotiations will cover everything from splitting the marriage debt, assets, child and or spousal s ...
Divorce Lawyer | Divorce For The Wealthy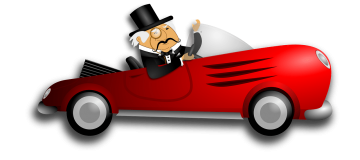 Divorce Lawyer | Divorce For The Wealthy Wealthy individuals have worked hard to amass their wealth and are rightly interested in taking steps to protect their interests. Business executives, investors, CEOs, and other individuals who have a substantial estate risk losing their property, their investments, their financial assets, and even money that they have saved for retirement during a divorce. The truth is that even in the best of circumstances, divorce can wreak havoc on the finances and emotions of everyone involved. Financially speaking, a divorce is one of the most stressful situations a person can go through. However, individuals who have a high net worth have more to lose and mor ...
Child Custody Attorney | Dealing With The Split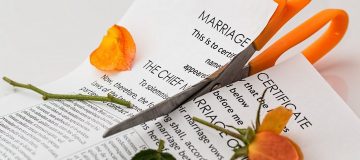 Child Custody Attorney | Dealing With The Split Issues surrounding child custody and child support can be the most difficult aspect of divorce for many people. No one wants to face the idea of spending less time with their children, but most experts agree that children benefit from having time with both parents. Other considerations can complicate this such as allegations of domestic violence, substance abuse or concerns about child abduction. Even in amicable splits, coming to an agreement about child custody can be hard. Parents should keep in mind that even though they are splitting up, they will still need to co-parent for years or even a decade or more. This might be easier if they st ...