Family Lawyer For Men | Facebook Stalking is Cyberstalking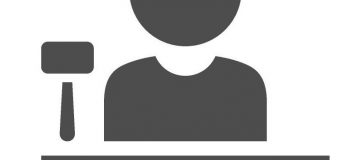 Facebook Stalking is Cyberstalking As of the end of the calendar year 2012, the social media site Facebook has over one billion registered users. Further, the average Facebook user has 130 friends, and is a member of 80 groups. When you add to that the fact that Facebook no longer allows users to hide their profiles from public searches by name, it is no surprise that Facebook stalking is fast becoming an often-seen form of cyberstalking. One of the more common forms of cyberstalking on Facebook is the use of so-called "clone accounts," which are fake accounts of real people made by another person, not the real person him- or herself. The most common procedure for stalking via clone accou ...
Family Lawyer for Men | Developing a Parenting Plan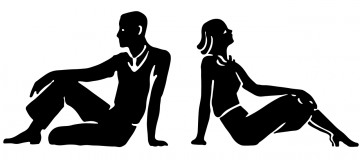 Developing a Parenting Plan  Family Lawyer For Men | A parenting plan is a key part of divorce proceedings in Florida and involves cooperation and communication among parties involved. Having the advice of a family lawyer for men can be key in ensuring the father's rights are represented in these proceedings. In Florida, the parenting plan must include a written description of how you and the mother will share responsibilities on a day-to-day basis. This includes healthcare, transportation to and from school, methods of communication with the child, and a time-sharing schedule of when the child is with the parent. While many states use the term custody or ...
Divorce For Men | Knowing Your Rights as a Father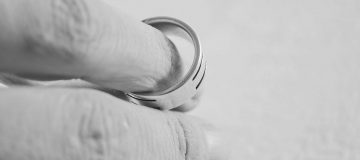 Divorce For Men | Knowing Your Rights as a Father Divorce For Men | Going through a divorce is hard enough on its own, but it gets even more complicated when children are involved. Men who don't know their rights can lose custody of their children and can face many challenges when they want to see them. The pitfalls and stresses of a divorce can make it hard for one to think clearly. With the help of John DeGirolamo, you will have the tools required to stand up for yourself and the best interests of your children. How a Family Lawyer Can Help Reaching out to a family lawyer as soon as you start the divorce process is a smart choice. Your lawyer will review the details of your case in order ...
Divorce Lawyer For Men | Tampa Divorce Laws For Men
Divorce Lawyer For Men | Tampa Divorce Laws For Men Divorce Lawyer For Men | If you are going through a divorce and are wondering about your legal rights, take the time to learn about Tampa divorce laws for men, and you can begin moving in the right direction. Getting separated from the person with whom you once planned to spend your life, can take on more of a toll than many people suspect. This event will impact your life in many ways, and learning about your legal rights will empower you to reduce the damage. If you don't want to encounter unexpected setbacks along the way, speaking with a divorce attorney will help. Laws Related to Your Divorce Under Florida law, the court will view ea ...
Family Law For Men | We Are On Your Side!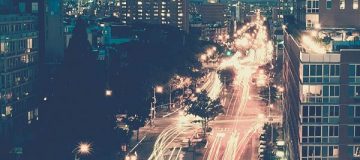 Family Law For Men | We Are On Your Side! Family Law For Men | If you are in a marital relationship where, unfortunately, divorce has become the only viable option, it would a good idea to get advice from a family lawyer for men before proceeding. Men have their own specific challenges when it comes to divorce, and our divorce attorney is not only attuned to those needs but acquainted with Florida statutes as they apply to men. Remember: just because you are seeking a divorce, doesn't mean that you don't want to be involved in the lives of your children (if you have any). At our firm, we always strive to achieve the fairest solutions possible when it comes to children. We aim to work out cu ...
Record Keeping During A Divorce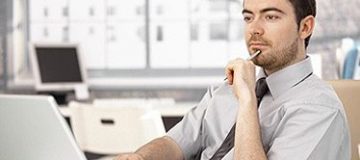 Record Keeping For Fathers During A Divorce | In Law Men Trust It's equally important to keep a journal or daily log to document any other interaction you have with your children as well as with their mother. Not only does this show you're a responsible and well-organized parent, but you will also have an accurate log of dates and activities for quick reference that can be used to your advantage when determining child custody.   While there might be a lot of activity and new territory for you during this time, we urge you to keep meticulous records for possible future use. Many people work better and think clearer when they're in a clean and organized workspace. Similarly, you will do bette ...
Divorce Lawyer For Men | Prenuptial Agreements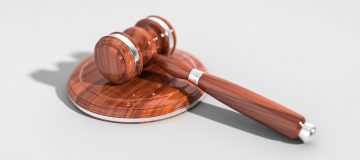 Divorce Lawyer For Men | Prenuptial Agreements Divorce Lawyer for Men| Why Prenuptial Agreements Can Help? Did you know that the average percentage of divorce occurring amongst married couples in the US is 50%? That may seem like a high number, but what is more surprising is that the percentage of people who go for divorce in Florida is higher than 60%. This means that of all the people who get married, only 40% are able to live a happy married life. With such alarming statistics, there are bound to be questions of asset division, divorce lawyer, child support, etc. Prenuptial Agreement – A Savior One way of avoiding all that fuss and making sure that a divorce does not hurt you as hard f ...