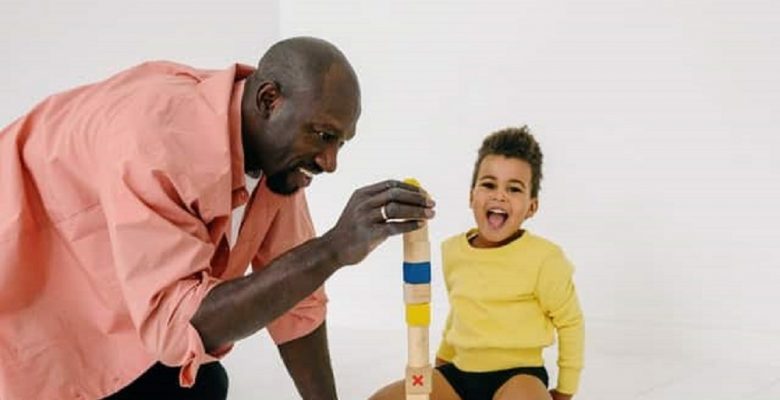 Arranging the custody of your children can be one of the most emotionally taxing and stressful aspects of your divorce. Even when you and your ex part on relatively amicable terms, there can be various aspects that help to ensure you and your children benefit from a fair division of custody. This includes putting together a parenting plan that meets the needs of everyone involved.
However, part of building an effective parenting plan includes consideration for unforeseen events. Agreeing upon effective first right of refusal custody arrangements comes into play here. One one level, this is a tool to make sure each party and your children can maximize your time with one another. It also makes certain your ex isn't making guardianship decisions autonomously. So what exactly are first right of refusal provisions when it comes to custody arrangements? We're going to take a closer look at the issue.
What is the First Right of Refusal?
The first right of refusal in custody surrounds temporary changes in parenting arrangements. If one parent is unable to be with the children during the agreed time period for any reason, the other parent is given the option to temporarily enjoy additional time with the children. This concept is often best defined by an example.
A couple have joint custody of their children, with each parent spending 2 weeks with the children before switching. However, the mother of the children discovers that she needs to head out of town for 2 days during her custodial time. A first right of refusal agreement means she must contact the father to give him the option to take custody of their children for those 2 days. He is not obligated to accept, but the mother is obligated to offer nonetheless.
This approach helps to ensure there is continued fairness in custody arrangements for both the parents and the children involved. Without a reliable agreement in place, there is significant scope for one parent to make independent care arrangements. This can result in lost opportunities for additional bonding and unauthorized contact with non-parental parties. As such, it is vital to work with an experienced family law attorney to ensure fair and reliable first right of refusal custody plans are part of divorce proceedings.
What Circumstances Does First Right of Refusal Apply To?
With the majority of custody agreements, there are almost no limitations on the circumstances in which first right of refusal is used. Everything from babysitting your shared children when one of you plans a day trip to emergency care due to a hospital stay can apply.
You'll generally find that the agreement is based upon a time limit. Usually, if the custodial parent is just running to the store for groceries or a doctor's appointment, this isn't likely to fall under the first right of refusal remit. While all time with your children is precious, it isn't always going to be practical to drop what you're doing to spend half an hour with them. Similarly, the custodial parent can't be expected to wait for a response from their ex to make arrangements for a relatively minor absence. As such, it's customary to agree that the custodial parent needs to be absent for between 4 and 8 hours before the noncustodial parent must be contacted for first right of refusal.
Clarity is always important when it comes to any custody agreement. This is especially vital where the arrangements include first right of refusal. Without plans in place, the situation can become easily confused and tensions can rise. Not to mention that it is essential to set fair expectations not only for each parent but also for your children. As such, it will be between the parents, respective attorneys, and potentially a presiding judge to determine the appropriate parameters for when the first right of refusal provision is activated.
What is Taken into Account During the Agreement?
The first right of refusal custody provision is not usually determined by the parents alone. To ensure fairness and a binding mandate, your respective family law attorneys and potentially the divorce courts will be involved. During discussions on the matter, these parties will take into account a variety of factors. These include:
Parents' Background. One aspect that is particularly salient when arranging first right of refusal custody is each parents' background. If one parent has a criminal history that involves convictions for domestic violence, stalking, abuse, and potentially drug offenses, this can be considered reasonable grounds to refuse first rights. Indeed, there doesn't necessarily have to be a conviction involved in some cases. Charges, allegations, or even anecdotal evidence of such behavior can factor into the decision-making here. This is one of the reasons it's always important to engage an experienced attorney to make the best representations of your character.
Parents' Care Abilities. First right of refusal custody protocols can kick in for both prearranged and emergency situations. As such, all parties must be assured that each parent is capable of independently caring for their children should the need arise. As such, there may be discussions surrounding any challenges each parent faces in this area. It may be considered impractical to assert first right of refusal privileges if there isn't a reasonable expectation of the non-custodial parent being able to offer the level of care and attention required.
Parents' Locations. It is increasingly common for parents to live significant distances apart from one another. In some cases, this isn't an issue in the course of regular custody agreements. There may be arrangements in place for children to spend part of the year with each parent. However, distance can become problematic when it comes to first right of refusal protocols. If each parent lives in a different state or in cities several hours' travel apart, it could be considered unreasonable to expect either parent to easily maintain the agreement. As such, the geographical locations for the parents will be taken into account when determining both the practicality of and parameters for first right of refusal custody.
What Happens If Your Ex Breaches the Agreement?
Once a plan is in place, both parents are expected to stick to the letter and the spirit of the agreement. However, there are circumstances in which breaches of the agreement might arise. The custodial parent might repeatedly neglect to offer access when they're unable to care for the children. The non-custodial parent might also be in breach of the contract by repeatedly declining to take custody. While the parent has the right to refuse custody, doing so repeatedly in a short space of time can be considered in breach of the intention of the agreement in place.
The important thing to remember in these scenarios is to avoid direct conflict. Reminding your ex of the terms of the agreement in either scenario can be a good idea in the first instance. It's also wise to make logs of the dates, times, and details of the breaches alongside any evidence to support this. It is then vital to consult with your family attorney. They'll be able to provide you with advice on how to proceed and determine the threshold for further legal action. This may involve issuing formal communication on the breaches to your former spouse or potentially getting the courts involved to reassess the custody arrangements.
Call The Family Law Attorneys Men Trust (813) 652-0598
In Law We Trust Divorce and Family Lawyers is a premier firm of divorce lawyers representing men in family law proceedings. We are uniquely positioned to assist our clients with the challenges men face in Florida's court system, particularly involving custody arrangements. Call us today and get the proper representation men need and deserve.
Tampa's Family Lawyer For Men