Should You Limit Your Spending During a Divorce?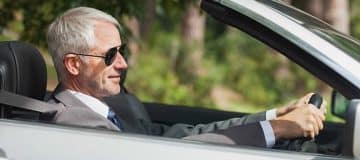 Curb Needless Spending Including Anything Perceived as a Luxury The divorce process brings on a certain level of uncertainty especially as people can't help but dwell on the past, present, and most definitely, the future. Much of that uncertainty about the present and future will revolve around finances. Divorce is probably an expense you hadn't budgeted for, and if the process becomes complex, it can become expensive. In addition to preparing for the essential legal costs, it is important to take a look at all of your expenses and see what adjustments need to be made to your spending habits. You may also have to plan for additional costs if it becomes necessary to move out of the family h ...
Should You Stay Off Social Media During a Divorce?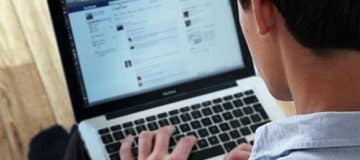 As the Saying Goes: 'Better Safe Than Sorry' We all know social media has become an important part of how we communicate and interact with others. Used to document everything from our everyday lives to the most extraordinary events and accomplishments, it is a way of sharing with family and friends in an instantaneous, but also very public way. However, your actions on social media leading up to your divorce and during the divorce process may very well be taken into consideration during any negotiations or court appearances. As family law attorneys, In Law We Trust, P.A. sees examples of how social media can not only negatively impact the emotional status of the parties to the divorce, but ...
Should You Withdraw Money From a Joint Bank Account During a Divorce?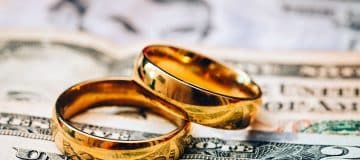 You may have heard horror stories about a friend or a friend of a friend, whose spouse suddenly cleaned out a bank account without warning, leaving them high and dry. Scary? Yes! Is it a reason to panic and think that you should do it first? No! If you are contemplating divorce, this is another reason to consult with a divorce attorney. Contact the lawyers from In Law We Trust, P.A. for practical guidance, as well as legal advice about how to handle finances during divorce within the boundaries of the law. It's Not as Simple as You Would Think While it may seem perfectly within your rights to withdraw funds that are in your name, and you also may be in the situation where you are contrib ...
Should You Stop Paying the Mortgage & Spouse's Bills During a Divorce?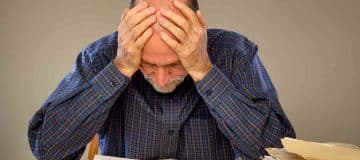 What Are Your Legal Responsibilities? During divorce, interactions between the spouses can become hostile, angry, bitter, and spiteful. Add to that the uncertainty of a future financial outcome and the situation can quickly become a recipe for disaster. The attorneys of In Law We Trust, P.A. are frequently asked by our clients as to how to handle financial obligations during the divorce process - whether or not they have moved out of the house. Couples at the early stages of divorce often find it simplest to keep the status quo in terms of paying household bills – in other words, continue to share bills that were typically shared, and take care of ones that each spouse usually covered alone ...
Should You Move Out of Your Home During a Divorce?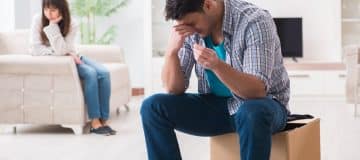 It Could Be a Big Mistake This is a question that we frequently discuss with our clients - and it is a tough one! We understand that things are probably pretty tense for all concerned when couples are considering divorce or in the midst of the divorce process. You may feel like you need space in order to get your thoughts together and lower your stress level. Emotions are probably running high and it is most likely difficult to keep from exchanging petty remarks, tossing criticisms back and forth, arguing, and bringing up the transgressions of the past. As a man, you may think that it is up to you to be the one to leave, as you want to know that your children (and even your soon to be ex) a ...
Modifications to Spousal Support: How Does Retirement Affect Spousal Support?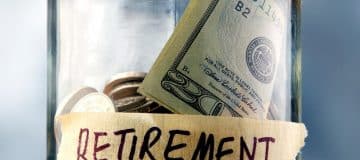 Is Retirement an Automatic Qualifier for Modification to Spousal Support? The short answer to this question is no, retirement does not necessary mean that there can be a dreduction or termination of spousal support. Although Florida law does consider retirement and a reduction of income as a possible valid issue in a request to modify or terminate alimony, it is not by any means automatic. While there may be new Florida legislature in the future to make it easier to modify spousal support upon retirement, one substantial matter is what the language of the original divorce decree says. That is why it is very important to have legal representation when divorcing. Structuring a settlement an ...